Skip to Content
What is Liquid Rhinoplasty?
What is liquid rhinoplasty?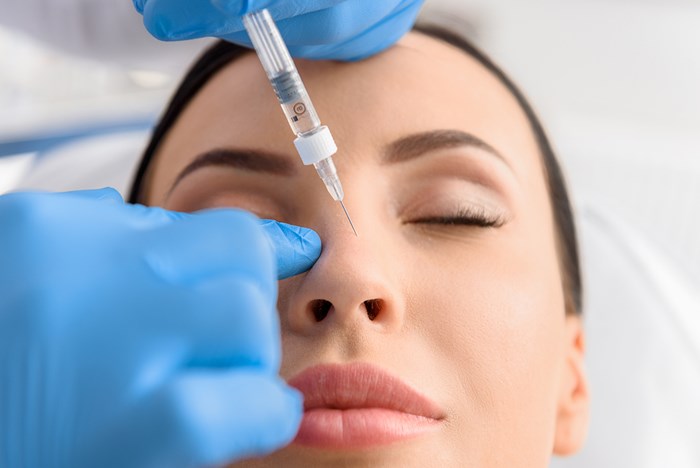 Liquid Rhinoplasty is one of the latest non-surgical options to reshape your nose, and it has been one of the most requested treatments at AV Cosmetic Surgery Center of late.  We're all aware that the nose is a central part of the face. Even little changes can make a giant impact in your appearance.  Dr. Alexander Villares has performed this procedure on numerous patients, and they're amazed at how much it improves the appearance of their nose.  A rhinoplasty, also known as a "nose job", is among the top 5 most popular cosmetic surgeries performed in the USA year after year, according to the ASPS. Due to this, we are not surprised that requests for the Liquid Rhinoplasty have been booming at AV Cosmetic Surgery Center in Scottsdale, AZ.
A traditional rhinoplasty is known as the "gold standard" in reshaping of the nose, it is not always the best option for everyone.  The cost, downtime, and recovery after face surgery are most often the reason for patients to opt to go a different route.  That said, if you wish that you could reshape your nose, and you are a candidate, a Liquid Rhinoplasty may be the perfect option for you!
Nonsurgical approach to rhinoplasty
A liquid nose job (Liquid rhinoplasty), is done by the non-surgical injection of dermal fillers into one's nose which changes its shape.  Those with isolated deformities of their nose, like some asymmetries, or a "hump" are most often excellent candidates for Liquid Rhinoplasty.  Another very appealing thing about non-surgical reshaping of the nose, or liquid rhinoplasty is that the cost is much less than that of a traditional rhinoplasty.
Dr. Villares finds that some of his patients who request a liquid nose job have had a traditional rhinoplasty somewhere else in the past, and want to change minor irregularities after their surgery.  In these cases, it is imperative that the Doctor has extensive experience and expertise to avoid any additional risks. That is why AV Cosmetic Surgery Center is the right choice.  Dr. Alexander Villares has performed numerous Liquid Rhinoplasty treatments on these patients, and their results are impeccable.
The bottomline – A non-surgical liquid rhinoplasty is also a great treatment option for those patients who are looking for instant results, little to no downtime, less risk, and can't afford a surgical rhinoplasty.
It is also a great way to test out the results before making the commitment to a traditional rhinoplasty.
Using dermal fillers for rhinoplasty
Remember with this treatment, filler is being injected, so volume is being added to the nose. This technique is not a good option for those patients that already have a large nose and wish for it to be reduced. While there are different tricks we can use to create the illusion of a smaller nose, the nose will be bigger objectively, regardless.
As with any treatment or procedure, the most important thing to keep in mind is that there are risks associated with this procedure. Talk Dr. Villares at AV Cosmetic Surgery Center to find out if you are a good candidate for this treatment, and learn about all of the benefits and risks.
With a detailed knowledge of the anatomy and safety maneuvers, liquid rhinoplasty is a safe procedure. If you've considered reshaping your nose, contact AV Cosmetic Surgery Center to schedule your free consultation online or call us at 480-725-8627.